A new collection of heat-treated bamboo benches
2018-11-14
Sustainable development is a value that is particularly close to our hearts. Today, designing urban developments with ecological materials is a real social challenge.

To significantly reduce the environmental impact of our street furniture, we have launched a new collection of benches, made from heat-treated bamboo.

Focus on the advantages of this new ecological material that is reliable, resistant and attractive.
An ecological innovation for street furniture

Bamboo is a material that provides long-term durability. It is not actually wood, but shares many characteristics with the material: it is hard and resistant. This means that it can be used in a variety of situations, with demanding environmental constraints. This is particularly the case for street furniture – and particularly benches – which must be resistant to weather conditions, but also last over time and offer appropriate seating and stability.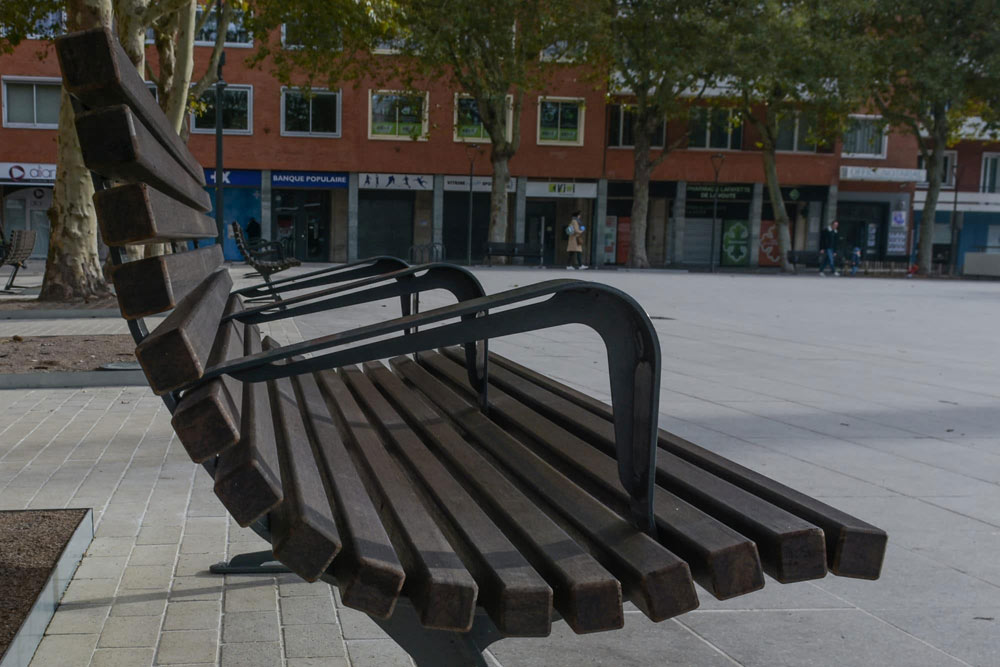 Exotic wood is a limited resource. Bamboo, on the other hand, is not: it is an unlimited resource because of its very rapid growth. Once the plant is harvested, it does not die: it grows back. In this way, bamboo represents a real ecological alternative to exotic woods, which take years to grow. Bamboo simply does not lead to deforestation.

All heat-treated bamboo products, such as our new collection of benches, are therefore carbon neutral throughout their entire life cycle. We could not miss out on such an advantage.
Benches made from ultra-resistant, heat-treated bamboo

In addition to the ecological benefits, benches made from heat-treated bamboo are highly resistant. The bamboo fibre bundles are compressed under an inert atmosphere in chambers and heated to 200°. This innovative processing technique makes it possible to offer a highly resistant material. No additional treatment is required. Once installed, our new range of street furniture is functional and long-lasting.

In addition to being resistant, the heat-treated bamboo used for the bench design is also very healthy: it is anti-static and hypoallergenic. Yet another advantage of the material. People can use our street furniture with complete peace of mind.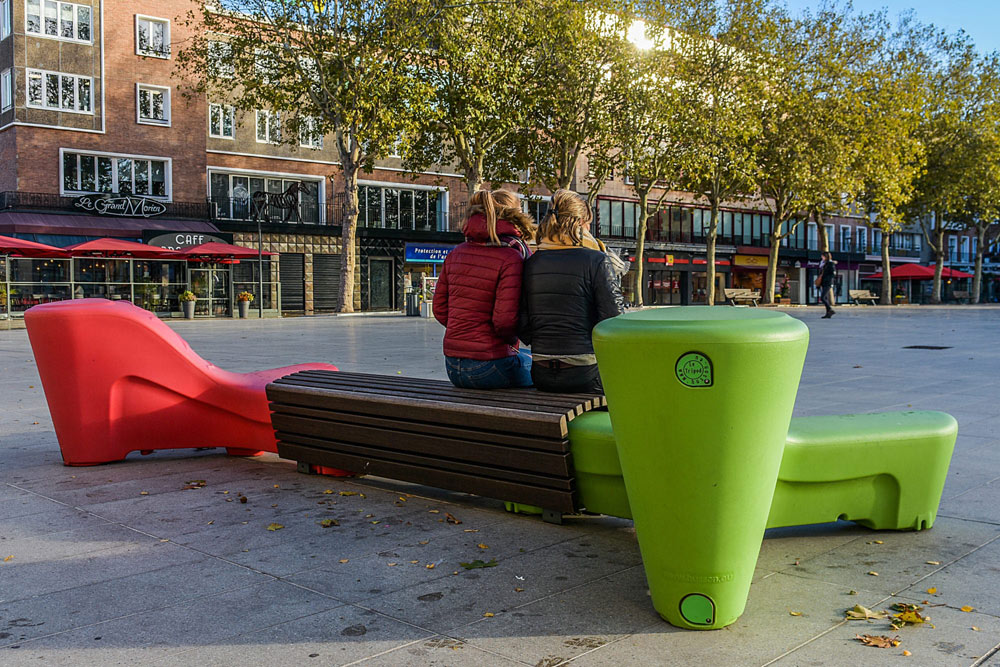 Benches that age well

The final advantage we found in the design of heat-treated bamboo benches is the beauty of the material. Indeed, the natural appearance of bamboo gives it a truly unique appearance, very different from traditional woods. Its colours vary according to the fibres, and develop favourably over time. Bamboo benches have a very beautiful appearance, similar to traditional woods.


So in addition to being ecological and resistant, bamboo benches are beautiful. And we know how important it is to design aesthetic street furniture ranges that blend in perfectly with the landscape.