How to exercise in hot weather
2019-07-09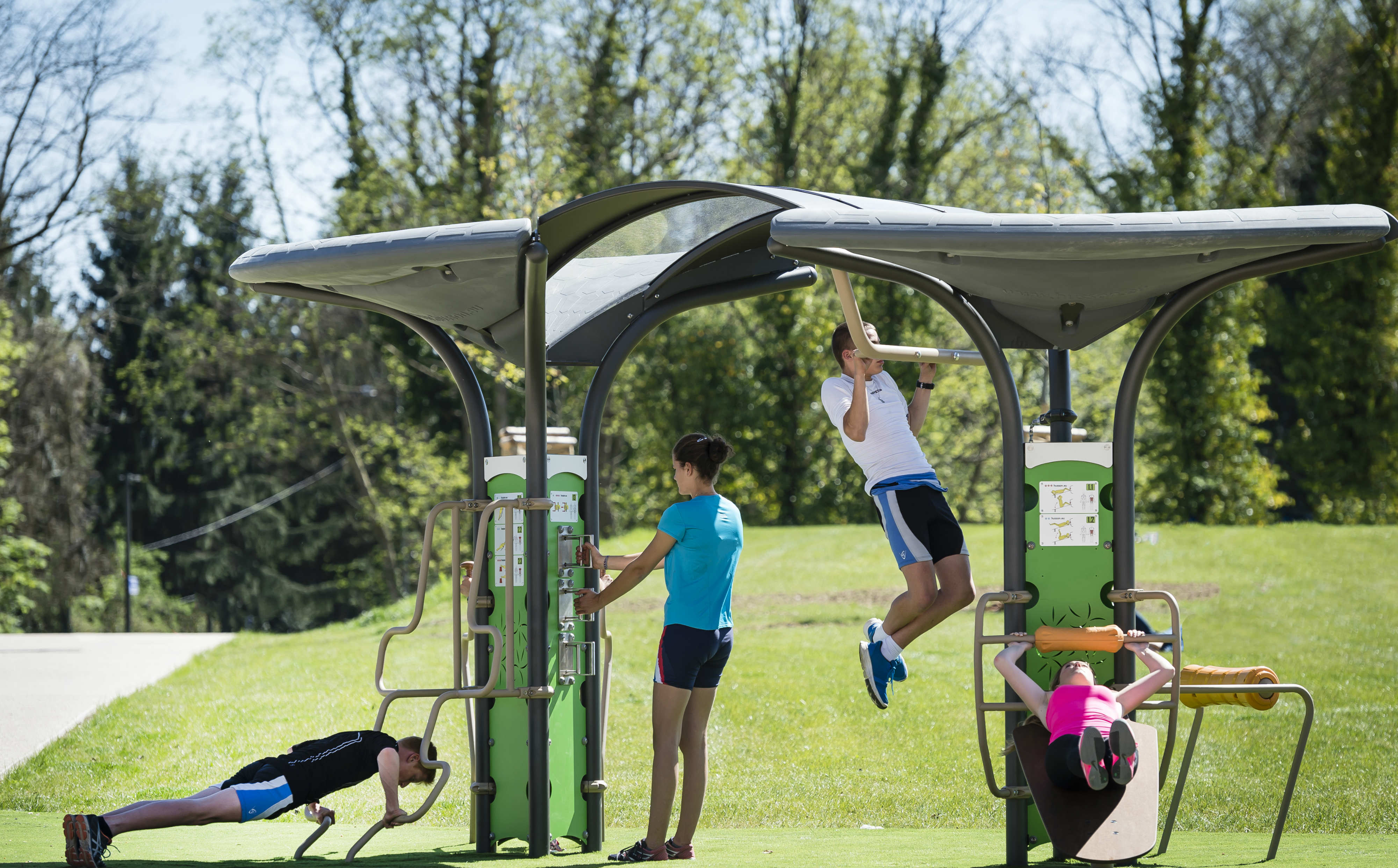 Whatever the season, you like to move.
Every summer, you take the opportunity to discover new sports activities even if the mercury rises.
What if this year, you discovered the outdoor fitness areas?

Follow our tips to learn how to exercise peacefully despite the heat.
Good organisation allows you to exercise despite the heat
Always take water and drink regularly

The basis for physical activity, regardless of the season, is hydration. And of course this is even more true in the summer, and outdoors.
Always take a water bottle or flask (isothermal) with you. Take small sips regularly.
Remember to bring a towel.

Bring a microfibre towel to wipe yourself. You can place it on the Out &Fit equipment.
Avoid going outside at the hottest times of day

Choose early morning or evening sessions. Stay in the shade.
Check the weather forecast

In summer, the weather is sometimes unpredictable. Don't have your session ruined by a storm or shower. Plan ahead by checking the weather forecast.
Take care of yourself and the equipment
Vary the activities

An Out & Fit outdoor fitness area offers several pieces equipment for different activities. Create a circuit to work different parts of the body. Finish with a jog if you feel like it.
Read the instructions on the equipment carefully

It is important to use fitness equipment properly so as not to damage it. You will also avoid injury and optimise your session.

You now have everything you need to exercise despite the heat and enjoy yourself all summer long. Have a good session!