Playground: which range to choose?
2019-05-15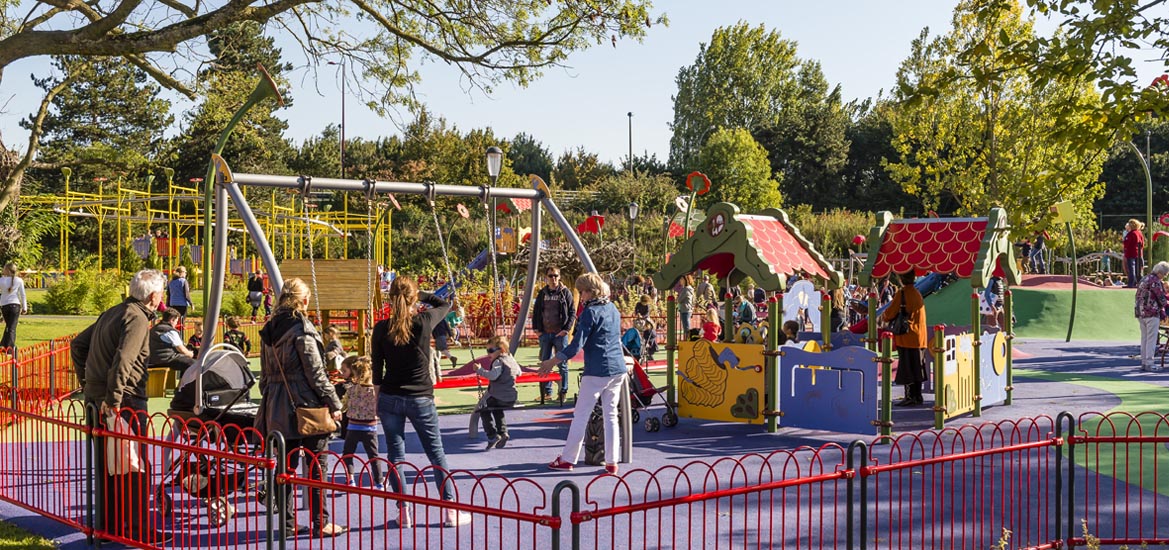 Our mission is to see children grow up in specially dedicated play environments.
Our playgrounds are designed to encourage children to blossom. They are essential for children simply to be able to play and develop on all levels: physical, cognitive, sensory, motor, etc.

There are different types of play suitable for every age.

Thus, we offer several ranges of appropriate play areas, with apparatus to suit every level of play.

See which range and which theme to choose to match your playground project.
Playground: a multi-activity structure

Multi-activity structures have the advantage of offering complete playgrounds for children from 2 to 14 years old.
You can install all the traditional apparatus, adding large towers, themed vehicles and all the essential Solo + games.

With a playground designed in this way, you have the option to offer a range of fun games suitable for several ages and so different recreational needs.

Our play ranges are available in three types of games:
These ranges can be adapted to all types of sites and landscapes, but also budgets.

Choosing a multi-activity structure really makes it possible to offer fun and sports activities for children aged from 1 to 14 years old, or even older. This guarantees the success of your playground.
PICCOLO® play range

This play series is especially designed for children from 2 to 5 years old. Access to the apparatus is configured to enable independent play from a very early age. Some configurations even allow access to the playground for children as young as 1.

More than 120 activities can be offered with the PICCOLO® play line, with early-learning activities, motor activities, and social and sharing activities.
Toddlers' access to a playground designed for them allows them to develop and play safely. The space adapts to them, not the other way around.

This range is decorated with one of 3 design themes:
Forestic,
Fantastic,
Cartoon.

These designs are offered to immerse children in an imaginary, stimulating and exciting world. The style and graphic choices have been designed to appeal to all children in the target age ranges for PICCOLO® play apparatus.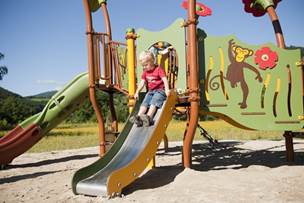 CAMELEO® play range

This play series is designed for 4-10-year-olds. It's the ideal range to equip a playground. Some configurations also allow 3-year-olds to access the play area.

The CAMELEO® range includes adventure trails, climbing games, role-play games and interactive games.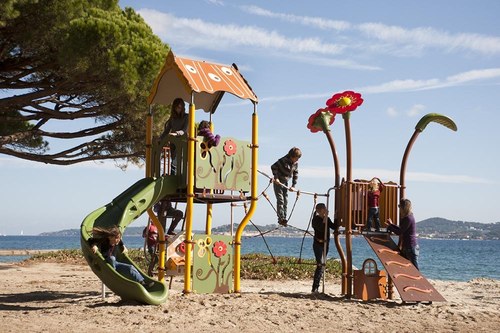 It's a highly modular system that allows you to create a custom playground, or even an evolving playground.

The CAMELEO® series is available in several design options:
Forestic,
Fantastic, 
Cartoon, 
Aquatic, 
Historic.
Advantage? This range can be supplemented by apparatus from the CAMELEO XL® range.
CAMELEO XL® play range

This CAMELEO XL® range consists exclusively of large towers. This is a real plus to guarantee the success of a playground.

Children can get up high, slide and climb safely. These are the first thrills, the first sensations experienced in a completely safe environment. Children love it! And for good reason: they learn to push themselves, test their limits against the unknown, without taking risks.

This range extends playground access to children up to the age of 12.
VERTIGO® play range

VERTIGO® play structures are designed for children aged from 7-year-old children to 14-year-old young teenagers. Physical challenge is the focus of all the activities offered in this play range.

This makes it possible to offer a tailor-made play area for older children, with physical activities suitable for them.

This range of games has an attractive look that fits perfectly into the landscape. Available in three different themes (Park, Urban 1 and Urban 2), these play structures make it possible to offer activities ranging from small structures to large courses (e.g. tree-top adventure trail).




Physical activity is important for all children, whatever their age.
With the range of games available from Husson International, you can create and design your playground to meet your desires and needs. The apparatus is robust and strong.
Each structure will be fully adapted to the activities of children of all ages.
And the design of our structures will allow you to integrate your playground easily into the environment.

The choice of range will therefore be based on the age groups of children intended to use the playground.
Depending on your needs, our advisors will guide you to the best choice of structures to make your playground a place to help all children blossom.