See below for links to HUSSON International's partners.

QUALISPORT
Accreditation body recognised as the Sport & Leisure benchmark by Public and Private Customers, Architects, Design Engineers, Institutions, Sports & Professional Federations, Constructors and Installers, etc.
Husson is Qualisport accredited.
UNIFA
Street furniture manufacturers
UNIFA, National Union of French Furnishing Industries, business association created in 1960, is an organisation representing the furnishing and interior decoration trade, with almost 500 members…
Husson is a member of UNIFA.
IAKS
The IAKS was founded in 1965. The goal of the IAKS is the creation of high-grade, functional and sustainable sports facilities worldwide. The emphasis here is on international exchange and the ongoing development of quality standards…
Husson is member of IAKS.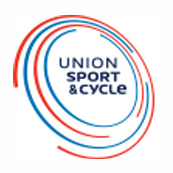 UNION SPORT ET CYCLE
USC is the first professional organization in the sports industry. It brings together more than 1400 companies, 500 brands, 3000 points of sale, more than 2,000 practice establishments and is committed every day to advise, represent, help them anticipate and promote physical activity and sports.
CEN
Created in 1961, the European Committee for Standardization (CEN) was founded by the standardisation institutes of the European Union member states to harmonise European standards.
To buy these CEN standards: log on to www.cen.eu
Husson regularly attends and takes an active role in several CEN standardisation committees.